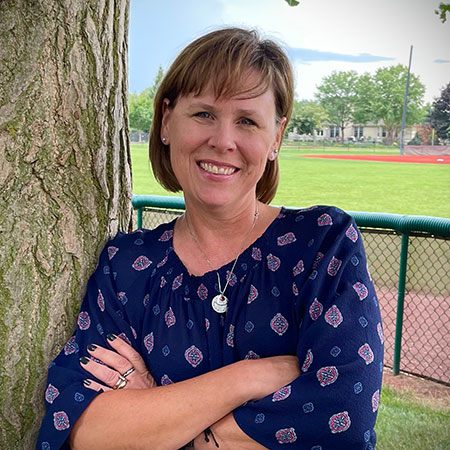 Author Scott Hayden once wrote, "Teachers have three loves: love of learning, love of learners, and the love of bringing the first two loves together."  The sentiment behind those words holds as true to me today as when I started my teaching career over 30 years ago. I have had the privilege of teaching children from early elementary through high school, each level possessing its own unique rewards and challenges. Yet, although the ages and experiences of my students have varied greatly, I have observed several common threads, the most prominent being that students of all ages and abilities have an innate desire to learn and succeed. Consequently, those same students also experience similar struggles and obstacles to learning, which is why I have always made it my mission to get to know my students first as individuals and then as learners so that I can best discover ways to foster their love of learning, as well as help them successfully access the skills and content before them.
Before joining the English department faculty at Wheaton Academy in 2016, I served for 11 years as the junior high literature teacher at Wheaton Christian Grammar School. I began transitioning to the Students Services department as a Study Lab teacher in 2019, which allowed me to further fuel my passion for coaching students who learn differently or who need that extra layer of academic support and accountability. My time in that role was invaluable because it allowed me to learn how to better support not only my students in their journeys, but their parents and teachers, as well. 


After graduating from North Central College with a degree in English and a minor in Political Science, I began pursuing a master's degree in Public Administration at Northern Illinois University. It was during my time in that program that I decided to shift gears and follow my true passion of working with children, so I returned to North Central for my teaching degree. I haven't look back since. Along with teaching students at the first, third, fourth, junior high, and high school levels, I have thoroughly enjoyed the privilege of teaching and tutoring several of our international students at Wheaton Academy. And because I firmly believe that learning doesn't stop at the classroom door, I have loved coaching softball, basketball, and volleyball at the varsity and junior high levels. I am extremely excited to see how God will use my passion and experience for learning to serve my students and their families in my new role as an Academic Coach in The Center!